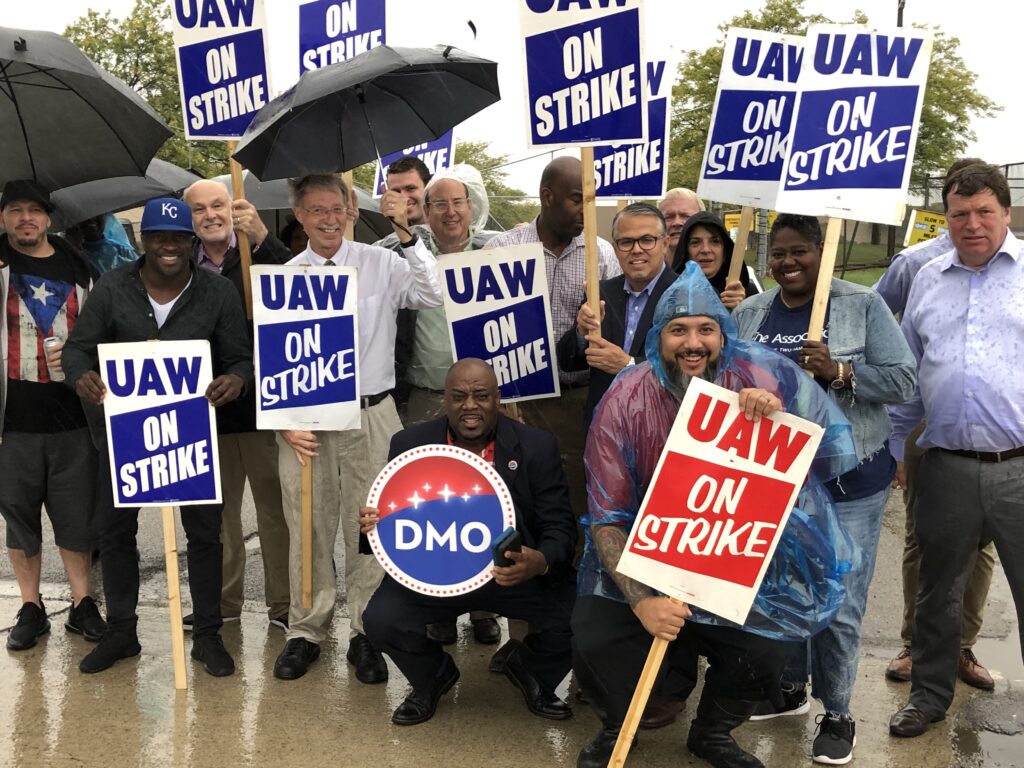 At DMO, we know that strong unions built the American middle class. That is why DMO is proud to partner with organizations fighting for a better future for their members. These organizations represent Americans in a wide range of professions. Learn more about some of these organizations below.
AFSCME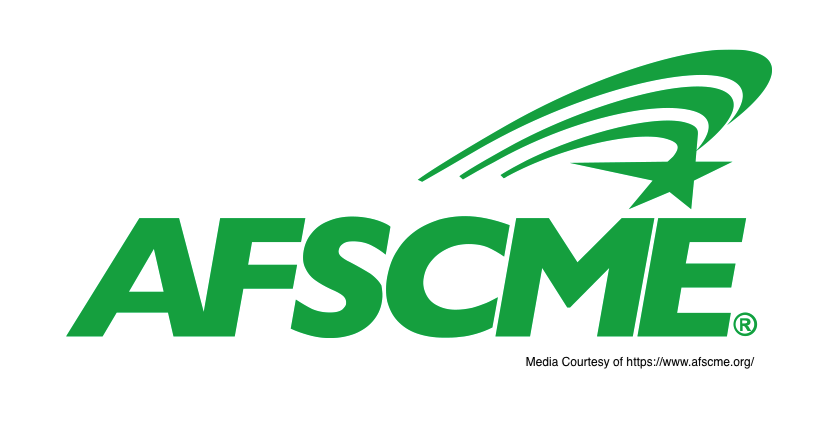 About
The American Federation of State, County, and Municipal Employees represents over a million people in public service. The union fights for workplace fairness, safe working conditions, and a secure retirement for nurses, sanitation workers, school bus drivers, and more.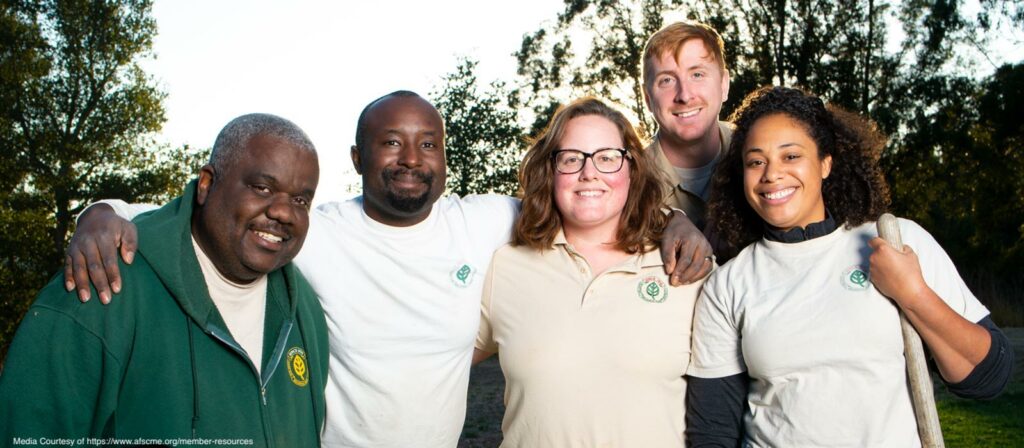 Our Members
The union represents over a million people across 3,400 local unions in 46 states.
AFT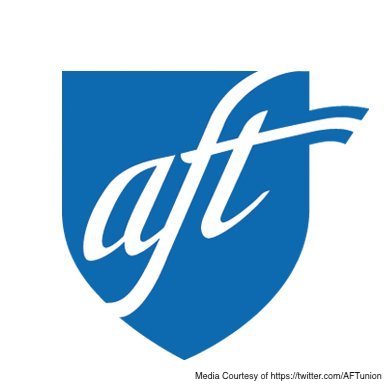 About
The American Federation of Teachers was founded in 1916 in Chicago. It is the second largest labor union for educators in the country, representing teachers and educators across all grades and fields, as well as some healthcare professionals. The union provides liability insurance as well as other travel and insurance discounts. It is an affiliate of the AFL-CIO.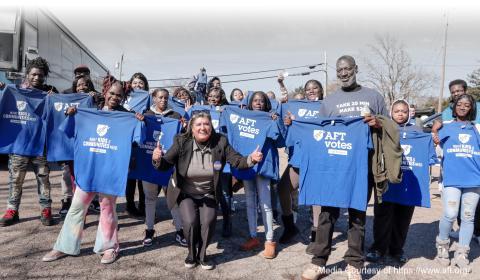 Our Members
The AFT represents 1.7 million members in over 3,000 locals across the nation. This includes 80,000 early childhood educators and a quarter of a million retirees.
---
BAC
About
The International Union of Bricklayers and Allied Craftworkers is the oldest continuous union in all of North America. The union fights for fair wages, strong benefits, safe working conditions, and solidarity among its members. It represents a wide range of craftworkers, from bricklayers to mosaic workers to caulkers.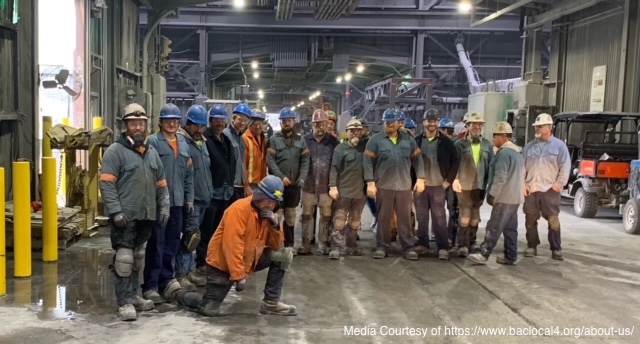 Our Members
The union represents almost 75,000 workers across 44 locals in the U.S. and Canada.
CWA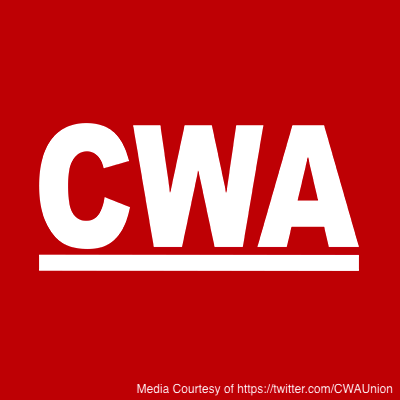 About
The Communications Workers of America is the largest communications and media labor union in the United States. Founded in 1938, the union represents workers in private and public sector employment in 1,200 chartered CWA local unions. Among CWA major employers are AT&T, Verizon, General Electric, the New York Times, the Wall Street Journal, United Airlines, American Airlines, NBC, and ABC.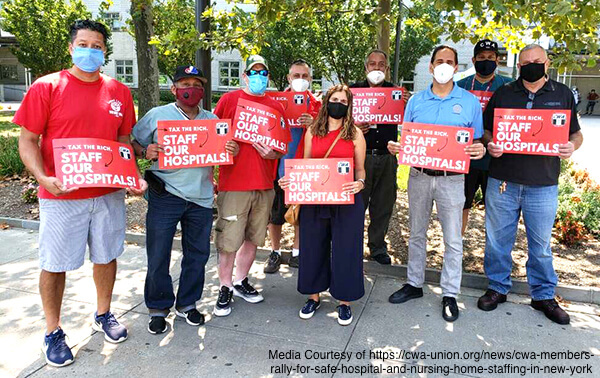 Our Members
The CWA represents more than 700,000 members in both the public and private sectors.
---
IAFF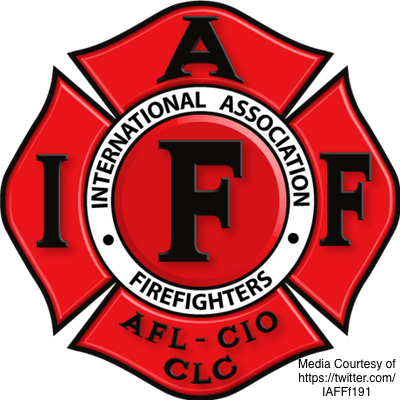 About
The International Association of Fire Fighters is the premier labor union representing paid full-time firefighters and emergency medical services personnel. Formed in 1918, the IAFF is affiliated with the AFL-CIO and fights for better wages, working conditions, benefits, and improved safety for its members.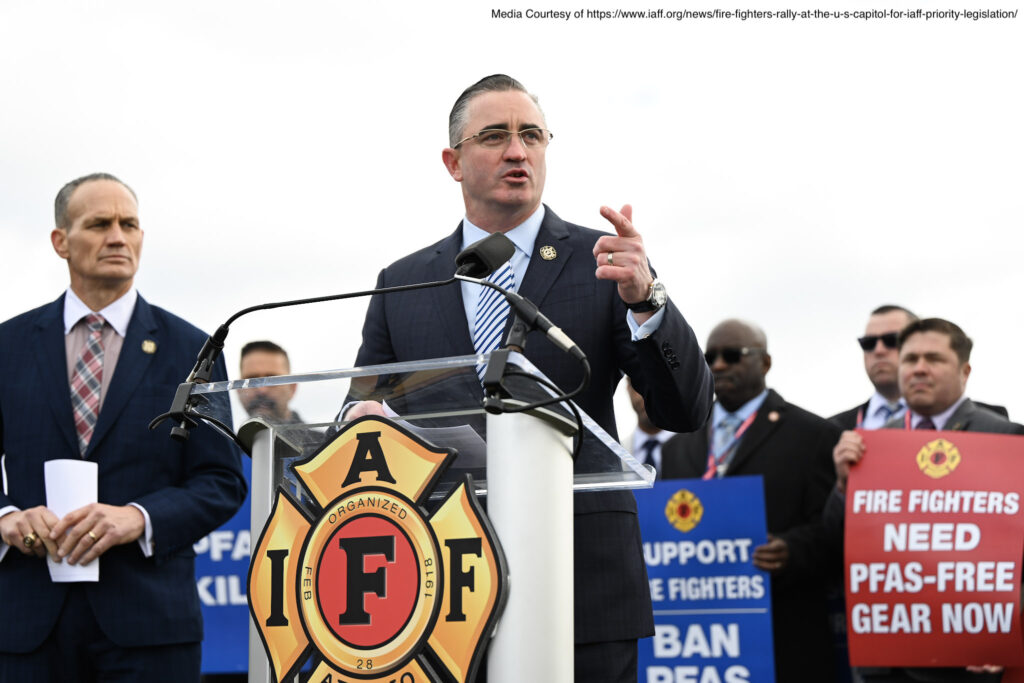 Our Members
The IAFF represents more than 331,000 members from its more than 3,500 affiliate organizations.
IATSE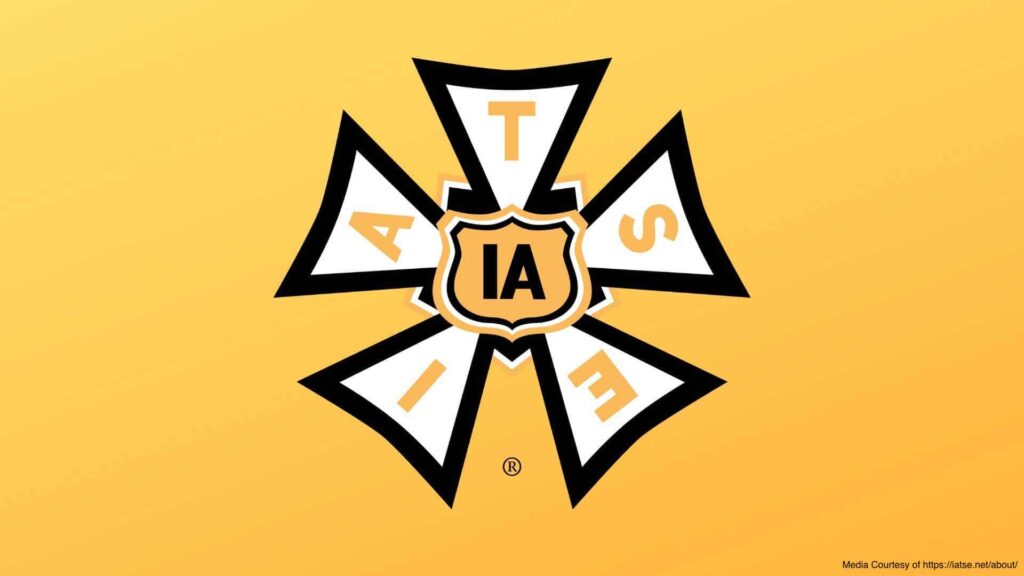 About
The International Alliance of Theatrical Stage Employees, Moving Picture Technicians, Artists and Allied Crafts of the United States represents workers in all forms of live theater, motion picture and television production, trade shows and exhibitions, television broadcasting, and concerts as well as the equipment and construction shops that support all these areas of the entertainment industry. Founded in 1893, IATSE represents virtually all the behind the scenes workers in crafts ranging from the motion picture animator to theater usher.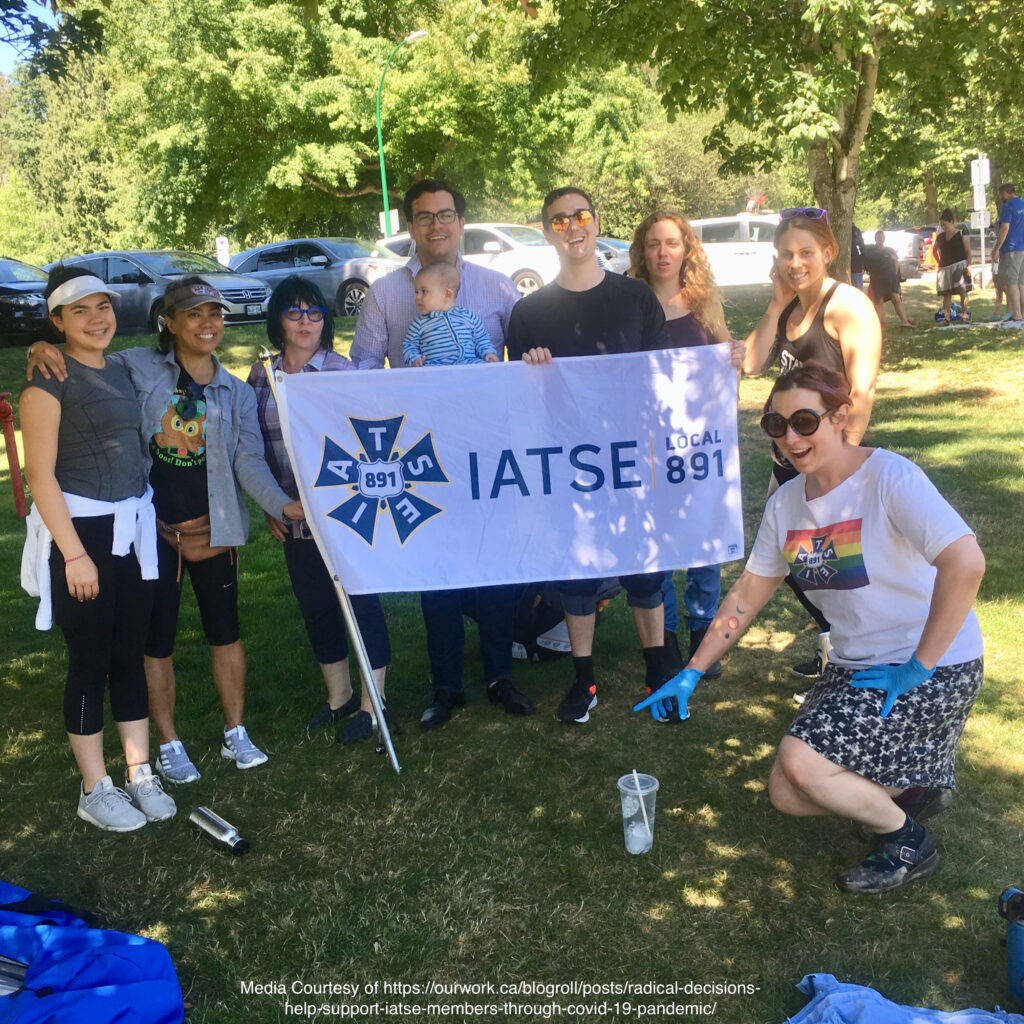 Our Members
IATSE represents more than 168,000 workers in virtually all arts, media, and entertainment crafts.
---
IUPAT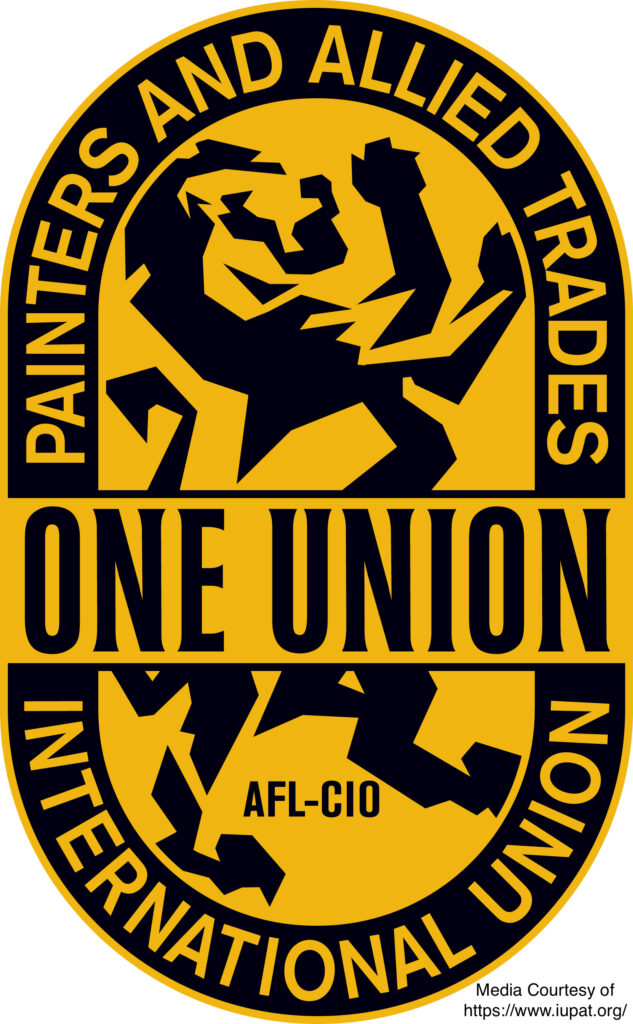 About
The International Union of Painters and Allied Trades is over a century old, founded in 1887. The union represents workers in the finishing trades, such as commercial painting, drywall finishing, and floor covering. Members earn a wide variety of services and discounts on education, insurance, travel, entertainment, and more.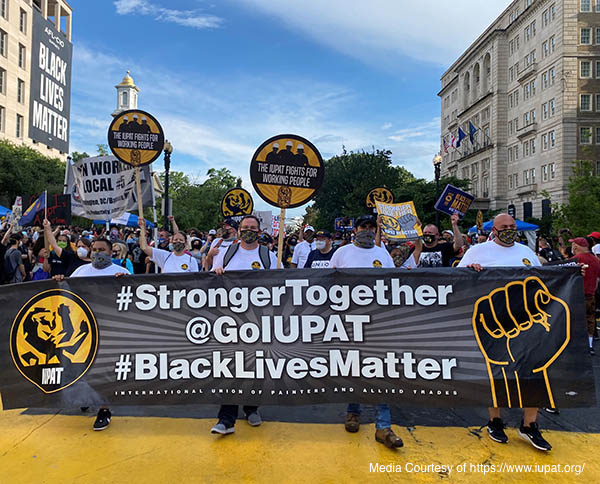 Our Members
The IUPAT represents over 160,000 current or former workers in the finishing trades in the U.S. and Canada. It has local unions based in 22 states plus the District of Columbia.
LIUNA

About
The Laborers' International Union of North America is an American and Canadian labor union, representing workers across the construction and energy industries. Founded in 1903, it is committed to promoting the rights and interests of its members through collective bargaining agreements, advocacy and political action. The union is committed to promoting diversity and inclusion in the workplace.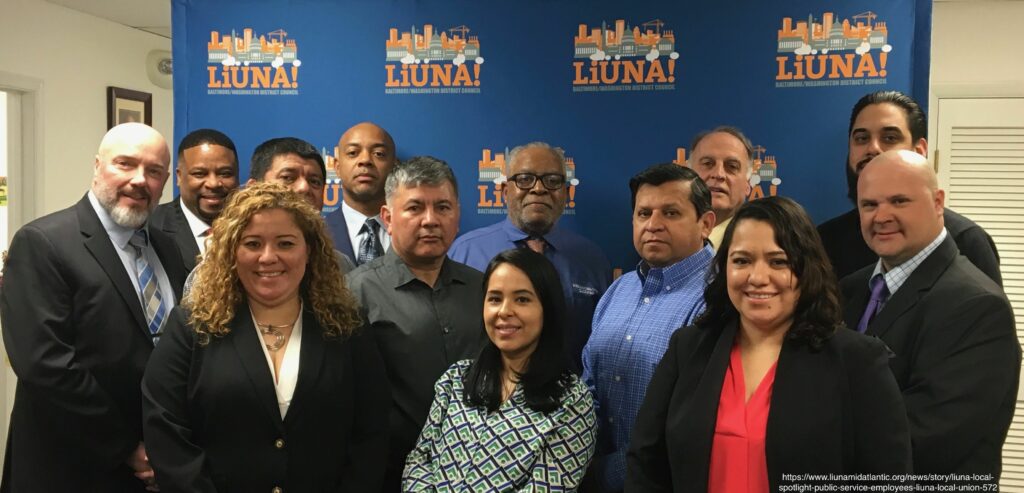 Our Members
The LIUNA represents over half a million Americans in construction and energy industries as well as over 70,000 public employees.
---
SEIU

About
Initially formed as the Building Service Employees Union in 1921, the SEIU organizes workers in three main sectors: healthcare, property services, and public services. The union is a strong proponent of progressive policy, fighting for affordable healthcare and increased minimum wage laws, including the Fight for $15. Its members earn health benefits, paid leave, and a secure retirement.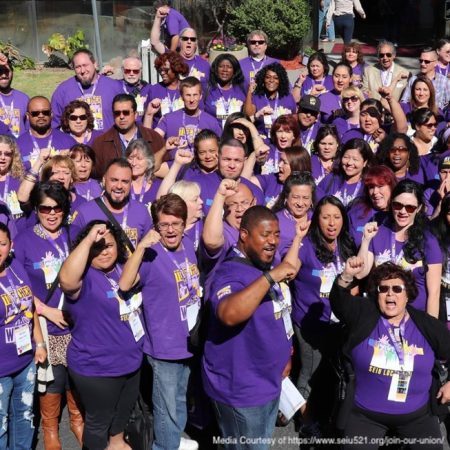 Our Members
The SEIU consists of two million workers in the U.S., Canada, and Puerto Rico as part of 150+ local affiliates. There are also over 15 state councils that represent all of the locals in their state.